RAPHA RIDES OSAKA: KEI TSUJI
---
You can find photographer Kei Tsuji at the finish line of every Grand Tour stage, pursuing the winner and looking to capture some of the most memorable scenes of bicycle racing through his lens. A serious road cyclist who's career as a photographer began inevitably through his love of the sport.
"Because I'm a cyclist". That's the simple answer to the question I've been asked so many times about "how and why did you start photographing bicycle races?". I understand the beauty, drama and severity of a race, and my role as a photographer is to capture it all — communicating all the drama and emotion to the viewer. This is not only true in photography, but also in my work as a writer and commentator. For me, the basic skill set is very similar.
My brother, who had dedicated himself to competing in triathlons gave me his old Araya carbon frame twenty years ago which completely changed the life of a young boy interested only in fishing. My world and my fishing territory grew dramatically, eventually reaching Italy where I spent a year as a student and began to understand a more authentic kind of cycling culture.
On returning to Japan in 2006 I started working as a bicycle messenger and writer. This was when I first met Daisuke Yano, now head of Rapha Japan. His wife Mari had grown up very close to my family and discovered a feature of mine about Italy in a Japanese bicycle magazine, "I know this guy Kei, he is from my neighbourhood". A strange coincidence that has developed into a to a long term friendship. Rapha Japan was launched the following year, and I was happy to be part of this. My career as a photographer began at around the same time with my first major race being the 2009 Giro d'Italia, won by Denis Menchov. Since then I've shot nine Maglia Rosa, four Maillot Jaune and three Maillot Rojo.
When I tell people I spend half of the year abroad, the reaction is always one of surprise. But I do have half a year at home and luckily there's time to ride my bike. I've cycled in many countries and covered the whole of Japan, but there are still countless roads to ride in Osaka for me to discover.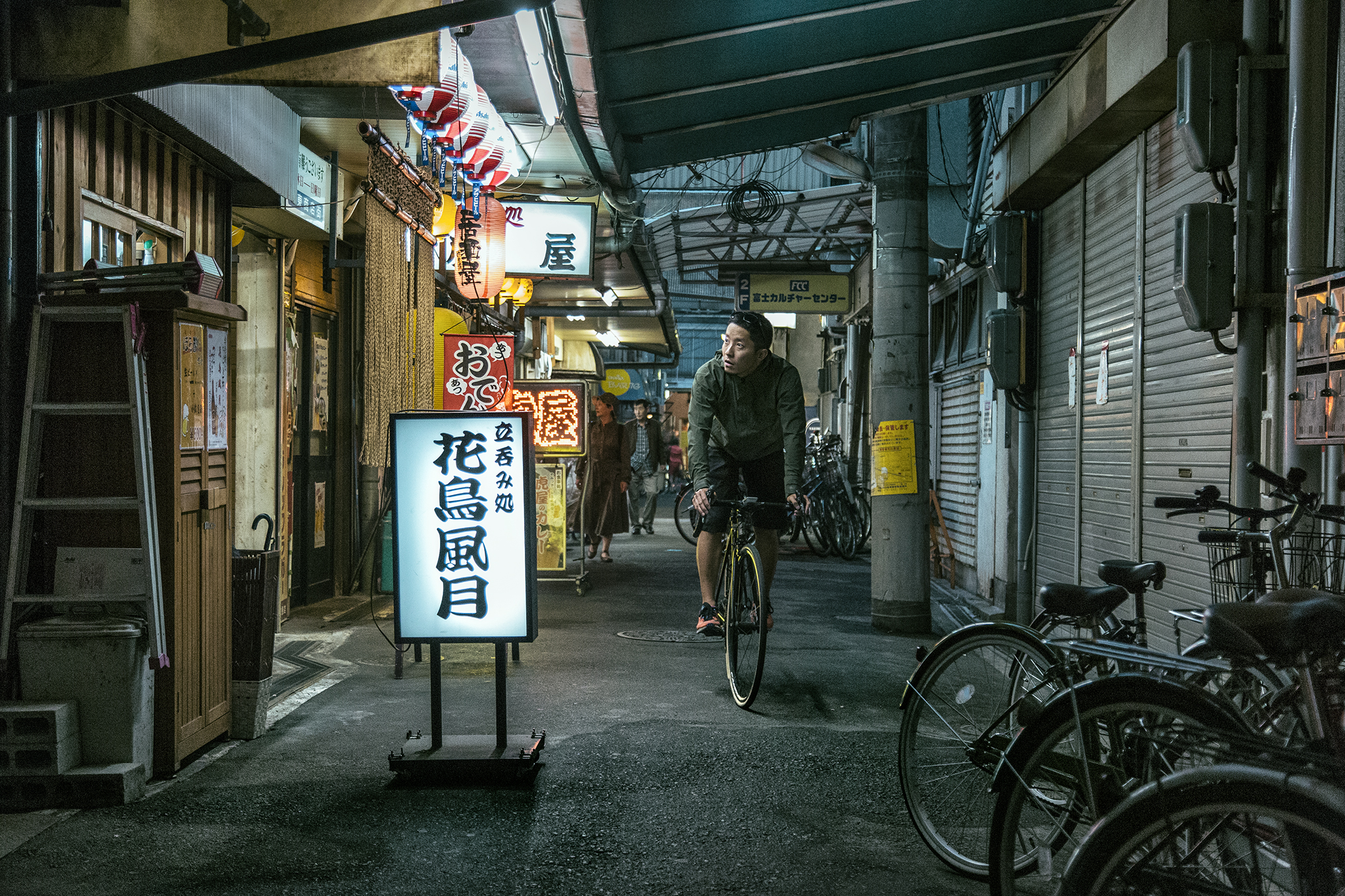 If ever I get frustrated or hit a wall in my work, I take my bike out with some friends for a few hours of local exploration in the Minami Kawachi region of South Osaka. Refreshed, I can always move forward on my return. Part of the joy of riding in these local hills, mountains and rice fields is that we can truly experience the changing seasons. And although my routes will never become red on Strava's Global Heatmaps, they're spectacular non the less.

The bicycle is not only a means of transportation, it is so much more. Hopefully my work helps people to discover the potential of this two-wheeled phenomenon. I'll continue doing my job to show the world's best to people, and all of this, because I'm a cyclist.